It's the year 2147. Advancements in nanotechnology have enabled us to control aging. We've genetically engineered mosquitoes to feast on carbon fumes instead of blood, ending air pollution. And teleportation has become the ideal mode of transportation, offered exclusively by International Transport—a secretive firm headquartered in New York City. Their slogan: Departure… Arrival… Delight!

Joel Byram, our smartass protagonist, is an everyday twenty-second century guy. He spends his days training artificial intelligence engines to act more human, jamming out to 1980's new wave—an extremely obscure genre, and trying to salvage his deteriorating marriage. Joel is pretty much an everyday guy with everyday problems—until he's accidentally duplicated while teleporting.

Now Joel must outsmart the shadowy organization that controls teleportation, outrun the religious sect out to destroy it, and find a way to get back to the woman he loves in a world that now has two of him.
The Punch Escrow by Tal M. Klein
Published July 25, 2017 by Geek & Sundry
Format: e-audiobook; 8 hours 42 minutes
Science Fiction / Technothriller
Goodreads | Audible | Amazon
My Rating: ♥♥♥♥ 
Thoughts
Wow! This is one of those science fiction novels that really makes you think about your personal beliefs and ask yourself, "how far is too far?" when it comes to human advancement in technology and science. In the 2100s, nanotechnology runs everything, and teleportation is the preferred method of travel. I used to love the idea of teleportation and the convenience of being able to teleport instead of drive around (and just imagine all of the international traveling you could do!), but after reading The Punch Escrow, I honestly hope it's scientifically impossible for teleportation to ever exist.
I was really intrigued by our main character's conflict in The Punch Escrow. About halfway through the novel the story gets even more interesting because we begin following both Joel Byrams, and I kept asking myself, "What would I do if I was somehow cloned and only one of us was allowed to live?" That's not a question I ask myself often while reading!
The Punch Escrow is for fans of true science fiction, but it also has a fair amount of humor. Joel Byram is hilarious and sarcastic. In his own words, he "tells jokes to computers" for a living, and there are several chapters where we get to see him trick computers into doing illegal (but nonviolent) activities for him. Joel reminds me of Harry Dresden, the protagonist from The Dresden Files Series, and also Wade from Ready Player One. So if you are into smartass heroes, you'll love Joel Byram :)
Fun note: This film version of this novel is currently in development, and I think it has the potential to be a fantastic science fiction movie. Let's hope they cast some great actors!
Audiobook Review
I am pretty shocked to find out that this is Matt Mercer's first audiobook narration! He does a fantastic job of bringing Joel Byram to life, and he gives each of the supporting characters realistic voices, including an ambulance (this is from one of the computer-tricking scenes that I mentioned earlier). I really enjoyed listening to this audiobook, and I look forward to listening to other narrations by Matt Mercer in the future.
About the Narrator: Matthew Christopher Miller, known professionally as Matthew Mercer or Matt Mercer, is an American voice actor involved in English dubs of Japanese anime as well as cartoons, films and video games. In anime shows, he voiced Levi in Attack on Titan, Kiritsugu Emiya in Fate/Zero, Kanji Tatsumi for episodes 13-26 in Persona 4: The Animation and Trafalgar Law in the Funimation dub of One Piece. In video games, he voices Leon S. Kennedy in the Resident Evil series, Jack Cooper in Titanfall 2, Chrom in Fire Emblem Awakening, McCree in Overwatch, MacCready in Fallout 4 and Yusuke Kitagawa in Persona 5. In addition to voice-over, Mercer has developed some live-action web series including a Nintendo character parody called "There Will Be Brawl" and the famous Geek & Sundry and Alpha Dungeons & Dragons gaming session show "Critical Role." The Punch Escrow is his first audiobook.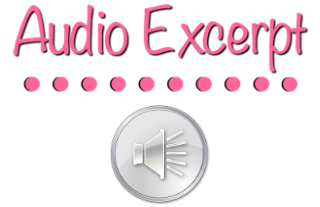 You May Also Enjoy…
Timeline by Michael Crichton
Ready Player One by Ernest Cline
Giveaway!
Want to win a free copy of The Punch Escrow? Click on the link below to enter a giveaway :)
The Punch Escrow Giveaway: The Punch Escrow Prize Pack
Check out the other reviews for this blog tour over at The Audiobookworm!